The delegation of the Institute of Physics (IOP), Chinese Academy of Sciences (CAS) visited Humboldt University of Berlin (HU Berlin) and Technical University of Munich (TUM), and met with local talents from June 25 to 28, 2019.
Researchers from IOP and IRIS Adlershof (Integrative Research Institute for the Sciences) of HU Berlin held a joint workshop on two-dimensional materials on June 25. Speakers at the workshops included Associate Prof. Carlos Palma, Prof. Meng Sheng, Prof. Sun Yang, Prof. Zhang Guangyu and Prof. Li Yongqing of IOP; Prof. Jürgen Rabe, director of IRIS, Prof. Norbert Koch, director of the Department of Physics of HU Berlin, Prof. Sergey Sadofev of HU Berlin, Prof. Christoph Koch of IRIS, and Prof. Claudia Draxl of IRIS.
The delegation of IOP and relevant IRIS personnel held a discussion on the morning of June 26, where the two sides had an in-depth understanding of each other and expressed their intention of collaboration in the future. The two sides tentatively decided to organize a second joint workshop in Beijing in October this year. In the future, the two sides will establish collaboration between their research groups, have joint postdoctoral fellowships, and exchange doctoral students. The delegation visited the main building of IRIS that was under construction and the related laboratories of the Department of Physics of HU Berlin on the afternoon of June 26. They also visited the BESSY synchrotron radiation source in Berlin and had in-depth discussions with relevant scientists.
IRIS Adlershof is a research institute based at HU Berlin, Germany. Its research areas cover physics, chemistry, mathematics, computer science, and related interdisciplinary subjects. Co-supported by HU Berlin, Technical University of Berlin (TU Berlin) and Free University of Berlin (FU Berlin), it provides shared resources and instruments for collaborative research.
The delegation of IOP met with local talents in Berlin at HU Berlin on the evening of June 26. Over 40 overseas students and scholars attended the meeting. Prof. Hu Jiangping, deputy director of IOP, Prof. Zhang Guangyu, Prof. Li Yongqing, Prof. Sun Yang, Prof. Meng Sheng, Associate Prof. Carlos Palma, and Fu Qi, deputy director of the Human Resources Department, introduced IOP briefly. They emphasized IOP's slogan of "Double First-class". That is, IOP would create first-class scientific achievements and provide first-class benefits to its staff members. They also detailed IOP's advantages in benefit packages, research funding, academic atmosphere, evaluation system, and logistical support. In addition, they introduced IOP's future plan of "One Village and Three Lakes" — to carry out basic research at IOP headquarters in Zhongguancun, to construct the Songshan Lake Materials Laboratory (SLAB) in Dongguan City, to develop One Facility & Two Centers near Yanqi Lake, Huairou District of Beijing, and to engage in science commercialization and academic exchange near Tianmu Lake, Liyang City. IOP's dynamic development and strong support for young talents greatly impressed scientists and students present at the meeting. In a lively atmosphere, they talked with IOP personnel for more details. After gaining a deep understanding of IOP's research activities, its One Village & Three Lakes plan, and its policies for talent recruitment, many of them expressed a strong willingness to work in IOP in the future.
The delegation visited TUM during the day of June 28. They paid a visit to the Walter Schottky Institute, the Center for Nanotechnology and Nanomaterials (ZNN), and the laboratory of the Department of Physics, and held discussions with Prof. Alexander Holleitner and other scientists, where they exchanged views on issues of common concern.
The delegation met with local talents in Munich at TUM on the evening of June 28. Over 70 overseas scholars and students attended the meeting. The delegation introduced IOP in detail to the present students and scholars, and had in-depth discussions with them in a lively atmosphere.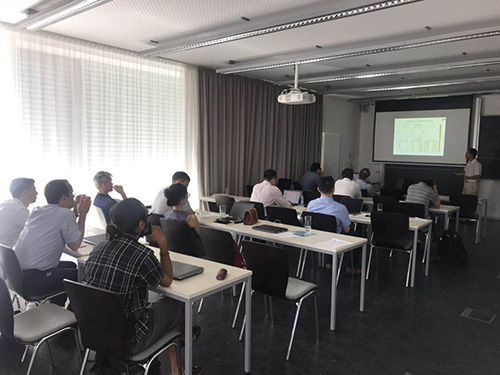 Scene of IOP-IRIS HU joint workshop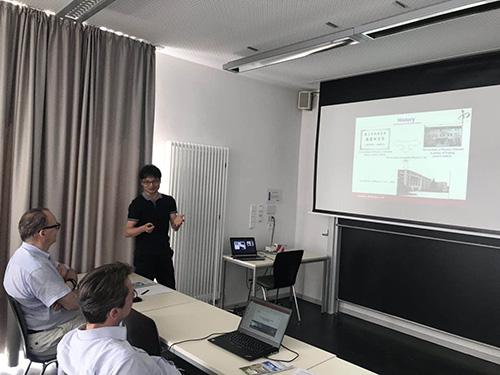 Deputy Director Hu Jiangping introduces IOP at the discussion meeting with IRIS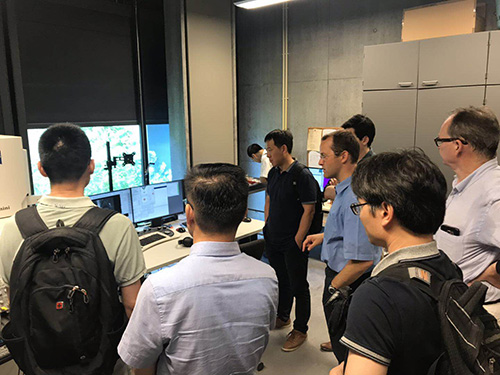 The delegation visits the laboratory of the Department of Physics, HU Berlin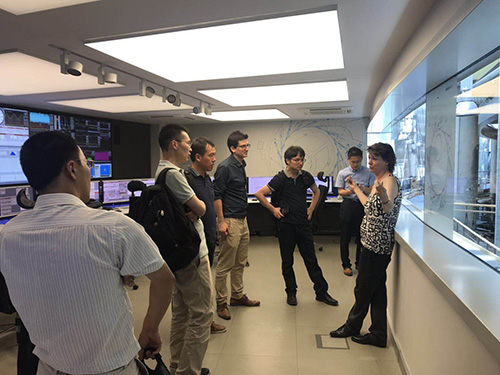 The delegation visits the BESSY synchrotron radiation source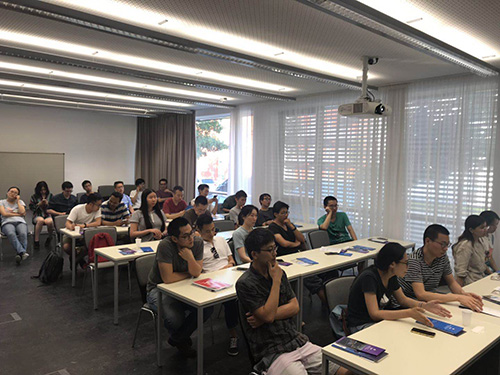 Scene of the meeting of IOP with students and scholars in Berlin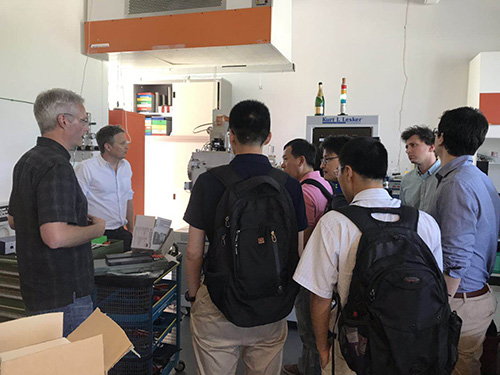 The delegation visits the laboratory of the Department of Physics, TUM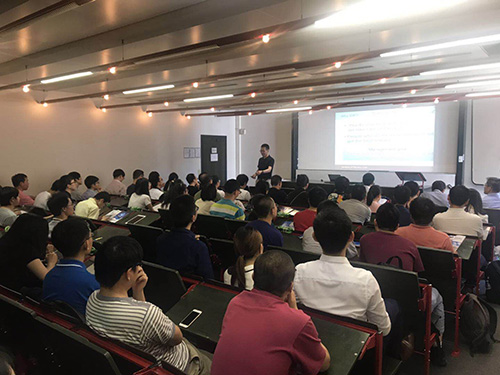 Scene of the meeting of IOP with students and scholars in Munich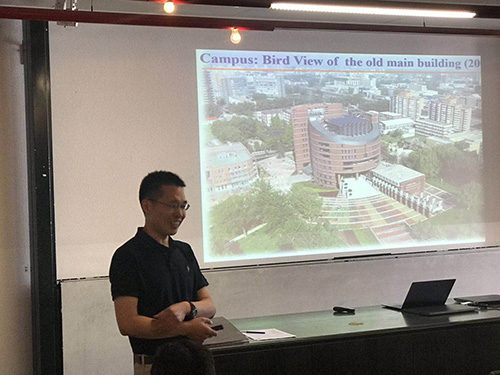 Prof. Li Yongqing introduces IOP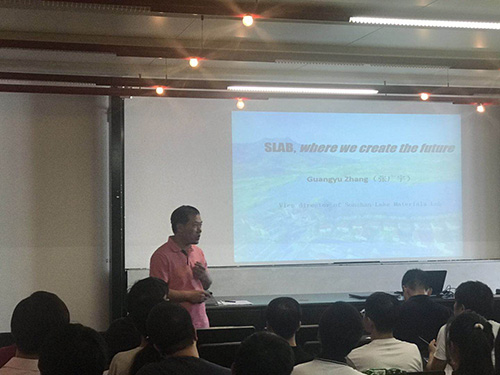 Prof. Zhang Guangyu introduces SLAB