Accommodation

Most Activities will be held at IOP, and all visitors will be accommodated at:
1. Wuke Hotel (物科宾馆) ★★★
Location: No.8, south third street, Zhongguancun, Haidian district, Beijing
Tel: (+86) 010-82649111
Website: http://www.bjwkbg.com/
2. Wenjin Hotel (北京文津国际酒店)★★★★★
Location: Wenjin international hotel, Tsinghua science park, Chengfu road, Haidian district, Beijing
Tel: (+86) 010-62525566
Website: http://www.wenjin.com.cn/en/index.htlm
3. Liaoning International Hotel, Beijing ★★★★
Location: No.2 A North 4th Ring Road West, Haidian District, Beijing
Tel: (+86) 010-62589999
Website: http://liaoningdasha.com/en/index.htm
4. Jun-Ma (JM) International Hotel, Beijing ★★★★
Location: No. 2 Zhong-Guan-Cun Nan-Yi-Tiao Road, Haidian District, Beijing
Tel: (+86) 010-82885858
Please contact us if you need our staff to make reservations for you.

Transportation

a) Taxi. It takes about 90 minutes by taxi from Beijing Capital Airport to the Kavli ITS and nearby. Taxi fare from the airport to hotels is around 100 CNY (approx. US$15) including CNY 10 for toll fee. We suggest you wait for taxi at the airport designated taxi station. Please ask for a receipt/invoice before you leave the taxi.

Please note: It's been reported that many private drivers will claim themselves as 'taxi drivers' or 'taxi companies' and even guarantee an official invoice. If you want to take a taxi please follow the signs in the airport and go directly to the taxi waiting area, where you can find the real taxi that looks the same as shown on the photo below. Please do not trust anyone who appoaches and offers rides, real taxi drivers never leave their car and lure customers.

This note here (click to download) may help you to communicate with the taxi drivers.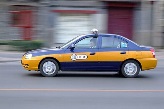 This is how Beijing taxis look like. Please do not take other private cars.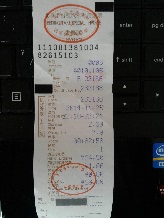 Sample of a taxi invoice
b) Airport shuttle bus. Airport shuttle bus is available at all three terminals of Beijing Capital Airport. Tickets can be purchased at Exit No.7, Terminal 1; Exit No. 9, Terminal 2; and Exit No. 7, Terminal 3. Please take shuttle No. 5 or Line E to Zhong-Guan-Cun.The fee is CNY 16. The earliest shuttle is 6:50 and the latest is 24:00.
c) Subway. Airport Line—Line 10 and please leave the train at Zhi-Chun-Lu Station (Exit A).

If there is any other questions please contact
Ms. Liu Yang
Email: yangliu@iphy.ac.cn
Tel: 86-10-82649907, Fax: 86-10-82649218