IOP has made many breakthroughs in basic research, e.g., "Ordered and tunable Majorana-zero-mode lattice in naturally strained LiFeAs", "Scaling of the strange-metal scattering in unconventional superconductors", "ScQ cloud quantum computation for generating Greenberger-Horne-Zeilinger states of up to 10 qubits", "Surface microstructures of lunar soil returned by chang'e-5 mission reveal an intermediate stage in space weathering process", "Interfacial engineering to achieve an energy density of over 200?Wh?kg?1 in sodium batteries", and "Developed an extremely low temperature Helium-3 refrigerator". It plays a leading role in many areas, such as superconductors, topological materials, magnetism, etc.
IOP also does well in applied physics. It has been granted 2000+ patents since 1998. Some of these patents have been successfully commercialized, with the most successful examples being the lithium ion battery, the LED-related techniques, and a core composite film for magnetic/nonmagnetic/magnetic multilayer thin films and its usage.
Since 1978, IOP researchers have won 510+ awards, including 8 physics awards of the Third World Academy of Sciences, 1 National Top Award for Science and Technology, 34 National Awards for Natural Sciences, 24 National Awards for Science and Technology Progress, and 9 National Awards for Technological Inventions.

With an aim to meet major national needs, IOP has been actively engaged in the transformation of scientific and technological achievements. By the end of 2022, IOP has 10 holding and sharing high-tech companies, and holds intellectual property shares in 8 of them.
The main areas of high-tech transfer include neodymium iron boron, lithium battery and silicon carbide. IOP started the research of rare earth magnetic materials in 1970s. Founded in 1985, Beijing Zhong Ke San Huan High-tech Inc. has become the world's second largest researcher and supplier of rare earth permanent magnetic materials. Established in 2006, Beijing Tankeblue Semiconductor Co. Ltd. was the first in China to engage in industrialization of silicon carbide crystals, and has become one of the world's leading manufacturers of silicon carbide wafer, with its products being exported to over 20 countries and regions, including Europe, Japan and the United States. In 2017, four companies in the field of new energy were established, majoring in areas of silicon carbon anode materials, density lithium batteries, and sodium-ion batteries. In recent years, IOP released to the public the world's first sodium-ion battery electric vehicle, and installed the world's first Na‐ion battery storage system with a capacity of 30 kW/100 kWh and 1 MWh Na-ion battery energy storage smart microgrid system integrated with photovoltaic and charging facilities in collaboration with Beijing HiNa Tech Co. Ltd.. Up until now, IOP enterprises have obtained about 4 billion yuan of social financing.


Sintered Nd-Fe-B permanent magnets 6" semi-insulating 6H-SiC wafers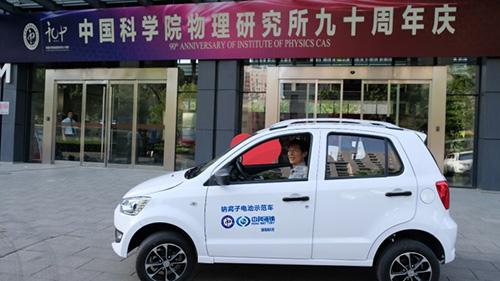 The first sodium-ion battery electric vehicle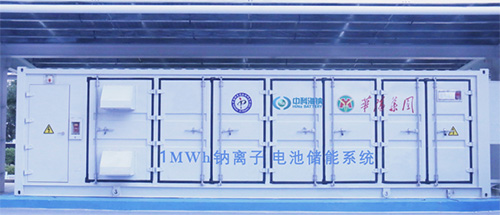 1 MWh Na-ion battery energy storage smart microgrid system integrated with photovoltaic and charging facilities