The Center for Materials Genome Initiative (CMGI) and the Center for Clean Energy (CCE) in Huairou Science City of Beijing passed performance tests on June 22. This symbolizes that after four years of hard work by the teams from the Institute of Physics (IOP) of Chinese Academy of Sciences (CAS), the two centers have become world-class platforms respectively for high-throughput computation, screening, preparation and fast testing of large-scale materials, and for analysis, diagnosis and R&D of materials and devices.
A team of 29 experts from 22 institutions attended the performance evaluation meeting held on IOP Huairou Campus. After listening to the performance reports, and having on-site inspections and in-depth discussions, the expert team reached an agreement that the preset goals were fulfilled, with parameters of 7 sub-platforms meeting and even surpassing requirements in primary design. While speaking highly of the major research achievements already made, the expert team also raised some suggestions for the centers' future operation mode.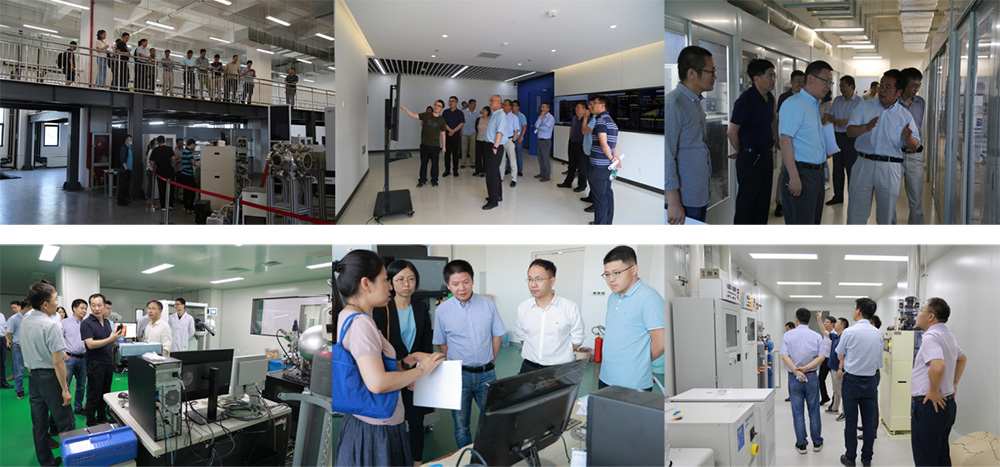 The expert team performs an on-site inspection.
As indicated by the expert team, CMGI will boost research abilities in high-temperature superconductors, advanced quantum materials, high-performance amorphous alloy and rare earth magnetic materials. It is also expected to accelerate process improvement and reduce R&D costs, to support the overall development of basic research and applied research in materials science in China. CCE can enable the accurate real-time analysis of the materials in aspects of space, substance and physicochemical properties from atomic scale to macro scale, and also the comprehensive evaluation on devices and systems. This will enhance R&D abilities in clean energy materials and devices, drive the generation of original and innovative technologies and push forward the transfer and transformation of clean energy technology, supporting the national goal to reach peak carbon dioxide emission and carbon neutrality and to build "an electricity-driven green country".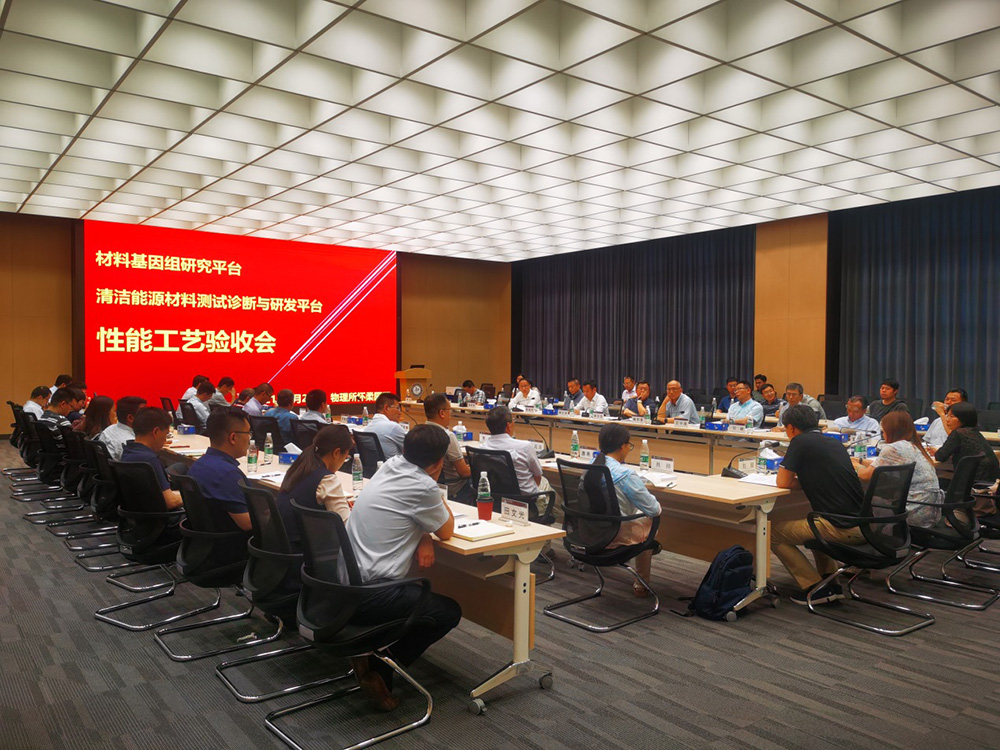 Site photo of the evaluation meeting
As the first batch of research centers co-supported by Beijing Municipality and CAS in Beijing, the construction of the two centers began in May of 2017 and was expected to be completed in 2021, with IOP undertaking the development of science facilities. With the two centers being completed in high quality ahead of schedule and brought into trial operation, a milestone of great significance was marked for the construction of the Beijing National Science and Innovation Center in Huairou District of Beijing.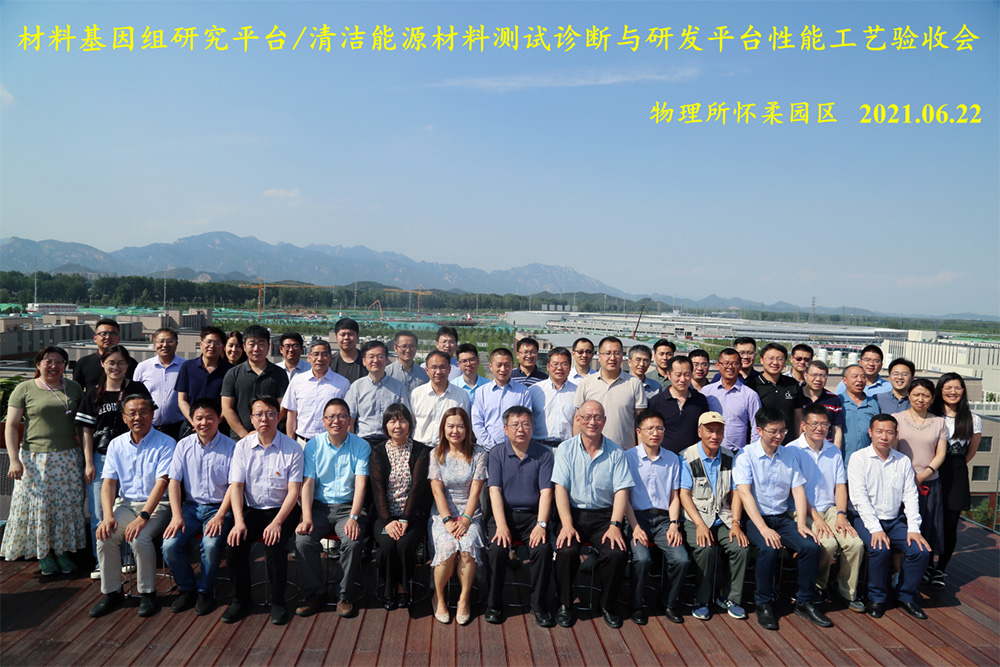 Group photo of the expert team and the project team