One and another technical terms such as attosecond, femtosecond, picosecond, nanosecond echoed in the meeting room while one scientific term after another such as electrodynamics behavior, surface ultrafast processes, ultrafast spin dynamics, photosynthesis was mentioned on and on and different scientific problems were warmly discussed. The scene above took place at the 4th Physics Minds Strategic Forum held by the Institute of Physics (IOP) of the Chinese Academy of Sciences (CAS) on June 26, 2021. More than 50 academicians and experts from 18 research institutions, including Academician Hou Xun, Academician Yang Guozhen, and Academician Yu Lu, gathered at IOP to discuss the latest developments in the field of ultrafast science and how to make new breakthroughs in the future, and some ultrafast experts such as Academician Yang Xueming attended the forum online.
The forum was presided over by Academician Hou Xun and Prof. Wei Zhiyi. In the beginning, Prof. Meng Sheng, the organizer of this forum, introduced the origin and purpose of this strategic forum. In view of the current development of domestic scientific research and the change of international situation, it is imperative to find out the development path suitable for Chinese researchers through in-depth thought collisions among scientists. Academician Hou Xun pointed out the importance of ultrafast science and technology with regard to major needs of our country, the needs of basic research and the technological bottlenecks we were faced with and so on. As the keynote speaker of this forum, Prof. Wei Zhiyi introduced the development history, research background, recent theoretical and experimental progress of ultrafast science, and analyzed some existing problems and challenges. He expressed the hope that through this forum, the research forces related to ultrafast physics could be united to focus on some major scientific and technological issues in order to make breakthroughs in the future.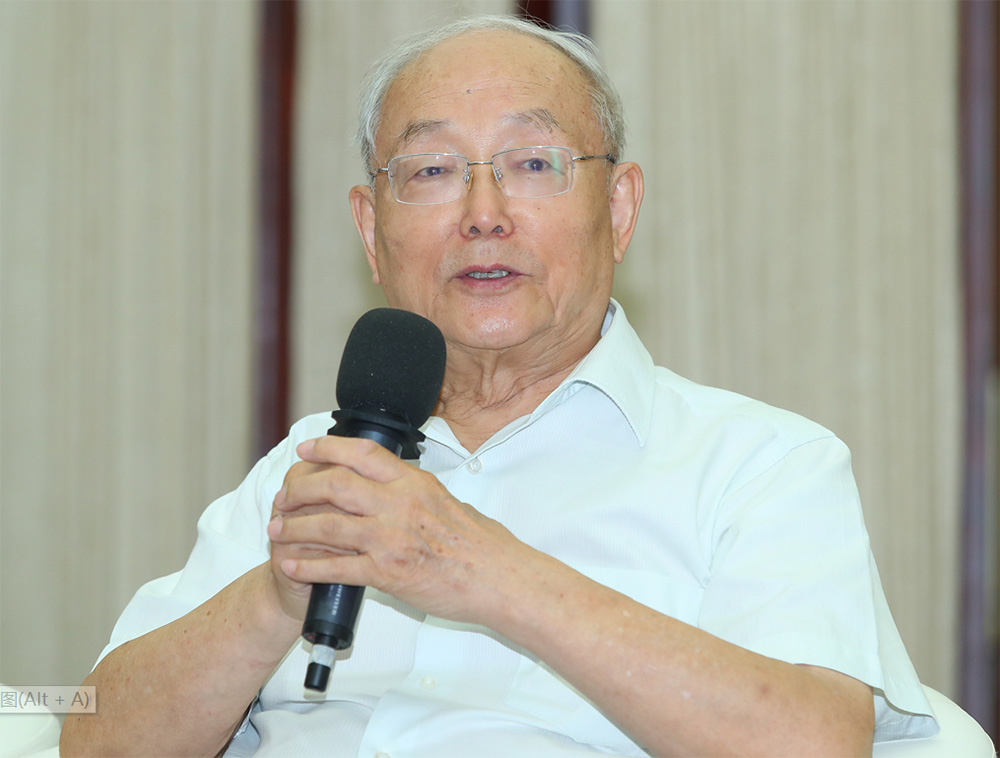 Academician Hou Xun is presiding over the forum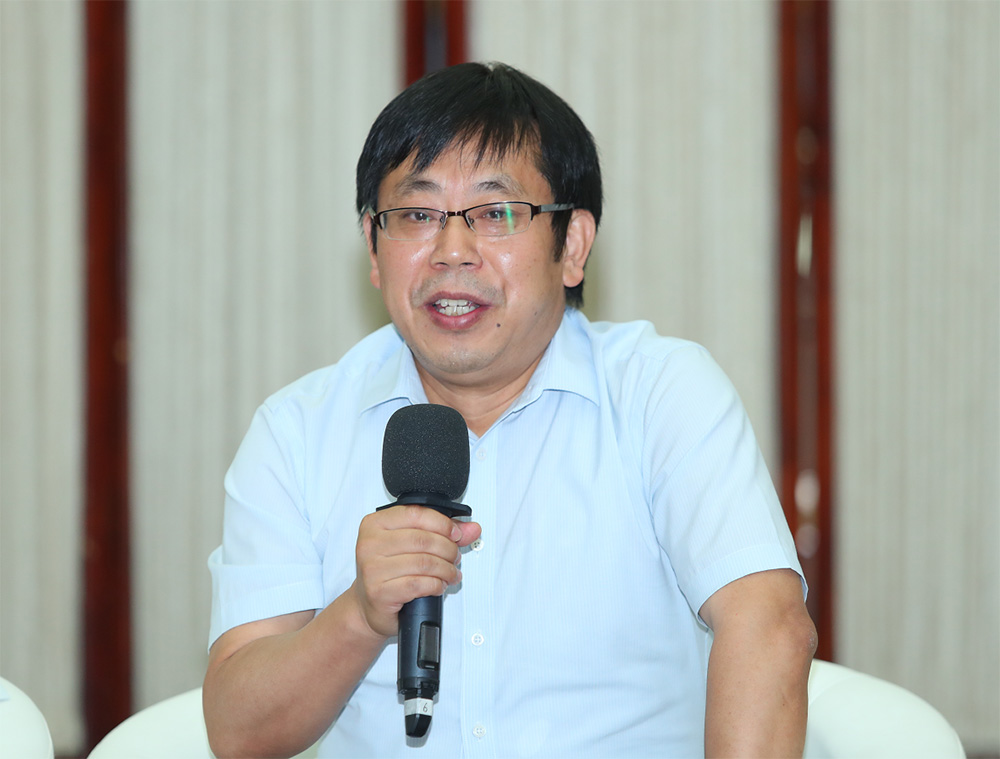 Prof. Wei Zhiyi is presiding over the forum
In the first half of the forum, attosecond physics, as the most cutting-edge research in ultrafast science, quickly became a hot topic of discussion. On the one hand, due to its advantages such as short pulse width, high photon energy and wide spectrum, attosecond pulse has brought innovation prospects and opportunities covering multiple disciplines and fields to scholars engaged in ultrafast scientific research. On the other hand, due to its disadvantages of weak intensity and high technical difficulty, attosecond pulse has difficulties in application at present. Experts and scholars at the forum had in-depth discussions on this key issue.
The first half of the forum focused on how to develop new ultrafast measurement tools and how to further expand their applications, while the second half presented a large number of new phenomena and physics fields that required ultrafast time-resolved measurement. Ranging from ultrafast magnetism to ultrafast chemistry, from superconductivity physics to water science, biomedicine, photosynthesis, laser industry, etc., the discussion covered both fundamental physical problems and expansion of methodologies. The experts and scholars discussed scientific problems in the ultrafast field, the development directions that required further attention, and the technical bottlenecks we faced from many aspects. They all agreed that China had a very strong technical force in ultrafast laser technology. Only by closely coordinating those who developed technology with those who studied physics could we come up with the appropriate scientific issues, break through the key technologies that restricted development and attain more original achievements.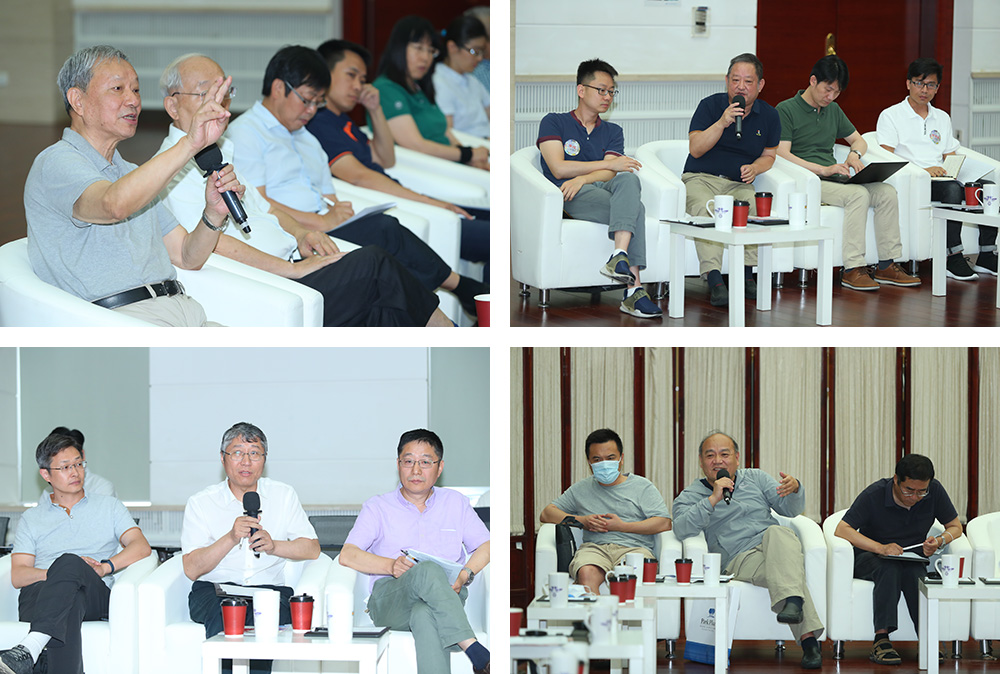 On-site exchanges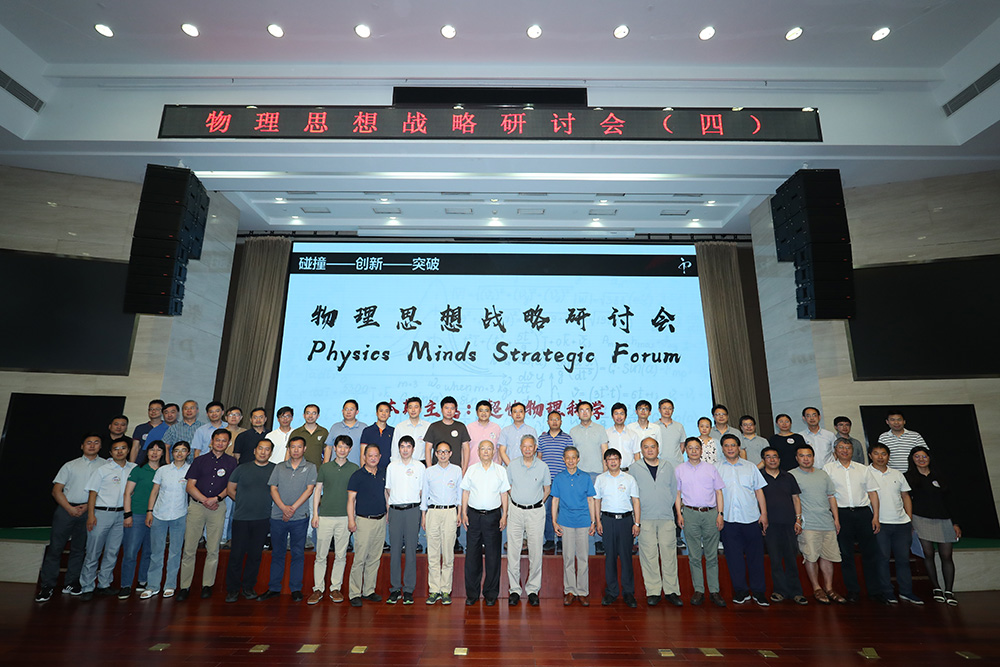 Group photo of attendees